NP Guide - Nurse Practitioner Degree: Salary, Benefits & Programs
Whether you are just beginning your nursing education journey or already have a nursing degree and have decided to pursue your Nurse Practitioner Degree (NP), the decision is one that will open you to a new world of opportunity within the medical field.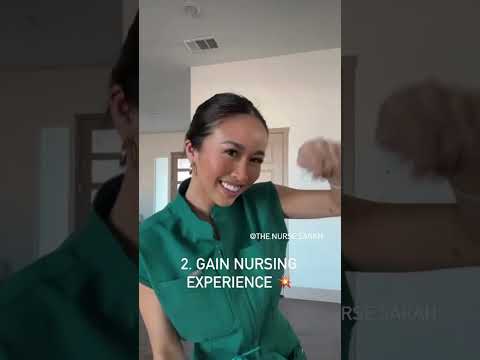 As an NP, you will be part of an elite group of nursing professionals who are just as recognized for their proven problem-solving capabilities as for their compassion. Nurse Practitioners are viewed as thought leaders within the field of healthcare, are in high demand, and are able to operate their own private practices. NPs provide much-needed medical care to underserved communities and in a growing number of states, they are able to do so without physician oversight.

The U.S. Bureau of Labor Statistics predicts that the need for Nurse Practitioners will grow much faster than the average for the next several years, and is predicting that the number of Nurse Practitioners will grow by more than 118,000 by 2031. In this environment, choosing to become a Nurse Practitioner represents a smart investment in your own future, the promise of a rewarding career, and a commitment to the delivery of high-quality healthcare.

In this comprehensive guide, we have collected the information you need to know what pursuing your NP entails, from why an NP degree is a smart choice to helping you find the best programs and discover how to pay for your education.

>> Related: Affordable Online Nurse Practitioner Programs
Advantages of an NP Degree
In 2023, US News & World Report ranked nurse practitioners as the 2nd best profession in the entire United States and the 1st best health care job. To support that remarkable statistic the Medscape Nurse Career Satisfaction Report 2018 determined that, of the more than 2,000 Nurse Practitioners who responded to the survey, 96% reported that they were glad that they had become Nurse Practitioners. Among the reasons given were:
Helping people and making a difference in their lives. Though the Nurse Practitioner degree was not established until 1965, in the years that have followed the Nurse Practitioner role has quickly grown into one of the most respected and highly sought healthcare professionals. Americans make more than 1.06 billion visits to Nurse Practitioners every year, and they do so because they offer a unique blend of clinical expertise, focus on preventive healthcare and health education.
Autonomy and trusting relationships with patients. Nurse Practitioners have a greater opportunity to develop relationships of trust with their patients than many other positions in nursing. This is in large part due to their ability to practice autonomously and start their own private practices, and in part, because the Nurse Practitioner model of care focuses less on the number of patients seen per hour than on the health and educational outcomes of the visit and on patient satisfaction.
Higher earnings potential. As is true with much other advanced practice nursing (APRN) positions, Nurse Practitioner salaries average 33 percent more than those of nurses with undergraduate degrees. Though salaries vary by state and job setting as well as experience, according to Payscale the average Nurse Practitioner salary is $92,792 and is often enhanced by additional bonuses, benefits, profit-sharing, and other incentives.
Show Me Nurse Practitioner Programs
About the Nurse Practitioner Degree (NP) 
Earning a degree as a Nurse Practitioner offers you the opportunity to work with a far greater degree of expertise and autonomy. Many states allow Nurse Practitioners to work without physician oversight.  All 50 states, including the District of Columbia, permit Nurse Practitioners to write prescriptions, order and interpret laboratory and diagnostic tests. The graduate-level degree allows graduates to work in both clinical and non-clinical settings as well as independently or as part of a team. 
As a Nurse Practitioner, you are able to specialize depending on your personal interests. The most sought-after specialties include, 
Acute Care Nurse Practitioner
Adult Health Nurse Practitioner
Cardiac Nurse Practitioner
Emergency Nurse Practitioner
Family Nurse Practitioner
Gerontology Nurse Practitioner
Neonatal Nurse Practitioner
Oncology Nurse Practitioner
Pediatric Nurse Practitioner
Psychiatric Nurse Practitioner
Women's Health Nurse Practitioner
>> Related: Top Online Nurse Practitioner Programs
Nurse Practitioners can pursue their degree at either a Master's level or through a doctorate degree. Their licensure is independent in most states, though there are some that require them to have collaborative agreements with physicians. They can work in any environment in which hands-on healthcare is needed, but have proven to be particularly valuable as the healthcare environment continues to change. With the number of physician graduates remaining flat and the demand for care growing, Nurse Practitioners have become an essential part of the delivery of primary medical care. 
Nurse Practitioner degrees are awarded through two different educational pathways: the Master of Science in Nursing or the Doctor of Nursing Practice degree. 
Master of Science in Nursing (MSN) degree is the minimum requirement to be a Nurse Practitioner and takes approximately three years of study. 
Doctor of Nursing Practice (DNP) degree is a more in-depth course of study that includes a focus on leadership and usually ends with a final project. 
Though both degrees generally require that students have already earned a Bachelor of Science in Nursing, there are some bridge programs available to those who have their Associate Degree in Nursing (ADN). These programs provide transitional coursework and clinical training. 
Nurse Practitioners also require national certification in a patient population focus and must be licensed as an Advanced Practice Registered Nurse (APRN) in the state where they practice. 
With the increased importance that Nurse Practitioners have come to play in the American healthcare setting, the educational standards for the role were standardized. Nurse Practitioner programs are accredited by the Commission on Collegiate Nursing Education, which incorporated the Criteria for Evaluation of Nurse Practitioner Programs into its Standards of Accreditation. 
Though the American Association of Colleges of Nursing has expressed a desire to have Nurse Practitioners uniformly earn a Doctor of Nursing Practice degree, their goal of achieving that by the year 2015 has not been realized, and as of October of 2014 fewer than 25% of Nurse Practitioner programs had transitioned to the DNP degree. Still, the DNP degree is preferred and should be taken into account when considering your own journey.
Show Me Nurse Practitioner Programs
Coursework and Curriculum 
Every program that prepares students to be a Nurse Practitioner is different, but will follow the framework provided by the American Association of Colleges of Nursing, which provides not only core competencies for Nurse Practitioners, but also curriculum guidelines for Adult-Gerontology Primary Care Nurse Practitioners, for Masters Level Nurse Practitioner Programs, Population-Focused Nurse Practitioner Content and Psychiatric/Mental Health Nurse Practitioner Content. All are focused on preparing Nurse Practitioners with the ability to analyze and interpret evidence as to the basis of health care choices, to provide knowledge about health care needs across the lifespan, and to involve patients in a partnership that provides better disease prevention, health promotion, and disease management.
There are nine core competencies that form the basis of every accredited Nurse Practitioner program. They are,
Scientific Foundation
Leadership
Quality
Practice Inquiry
Technology and Information Literacy
Policy
Health Delivery System
Ethics
Independent Practice
Course content that supports these competencies will depend upon the philosophy and priorities of each individual program but are likely to include subject matter ranging from critical thinking development and qualitative and quantitative research to business development and communications. 
Show Me Nurse Practitioner Programs
Salary and Pay
According to U.S. Bureau of Labor and Statistics, Nurse Practitioners earn substantially more than registered nurses. The median pay for Nurse Practitioners in 2021 was $ 123,780, with state, local and private hospitals offering the highest median salaries and pay levels varying based on geographic location. Whereas registered nurses earned a median salary of $77,600 in 2021. 
Employers offer a generous range of benefits and perks to entice them to work for their organizations, including vacation pay, health insurance, 401K contributions, tuition reimbursement, onsite childcare, professional liability coverage, and more. 
Career Outlook
Nurse Practitioners are in high demand throughout the country, and that demand is expected to grow as the national shortage of primary care practitioners expands. While the career outlook for all nurses is extremely high, the need for Nurse Practitioners is expected to grow to an even greater degree. With a growing shortage of physicians across the United States, Nurse Practitioners' ability to provide primary care services will rely upon more and more.
Nurse Practitioners have a wide range of environments in which they can work, including:
Hospitals, acute care or ambulatory care settings
Outpatient settings
Long-term care facilities and nursing homes
Private homes providing health care services
Hospice and palliative care services
Government and community health agencies
Universities and research agencies
Healthcare or health industry businesses
Private practice
Nurse Practitioners can work in a variety of healthcare specialties, including:
Family medicine
Pediatrics
Oncology
Cardiology
Geriatric care
Emergency
Hospice
Psychiatry
Surgery
Labor and Delivery
Key Differences Between RN and NP Degrees
Making the decision to become a Nurse Practitioner takes your role and responsibility to an entirely different level. Nurse Practitioners are able to work with complete autonomy in an increasing number of states. They have more collaborative relationships with patients and are able to write prescriptions and order laboratory and diagnostic tests. The expanded level of education and clinical expertise granted by the Nurse Practitioner degree also makes a significant and immediate difference in compensation and ability to work in a specialized area, as well as in the opportunity to assume a leadership position. Nurse Practitioners not only provide an advanced level of patient care, but they can also do research, teach, impact public policy, consult with corporations and leading health systems. They will play an integral role in the future of healthcare in the United States.
The differences between an RN and an NP include:
A substantial difference in salary, with Nurse Practitioners earning an average of $123,780 in 2021 compared to $77,600 per year earned by Registered Nurses. 
Nurse Practitioners have the ability to operate their own practice
NPs are able to write prescriptions and order laboratory and diagnostic tests
NPs have greater potential for leadership and executive positions
Nurse Practitioners frequently take on the same role and responsibilities traditionally assigned to physicians They are able to diagnose and treat acute and chronic illnesses, prescribe medications and create patient treatment plans.
Types of Nurse Practitioner Programs 
Once you've decided to become a Nurse Practitioner, there are a few different options on how to achieve your goal. Much of your decision will depend upon your current situation, whether or not you are already a Registered Nurse, and whether you wish to pursue a Master of Science in Nursing Degree or a Doctor of Nursing Practice Degree. 
RN-to-MSN Program – This type of program provides nurses who have an Associate's degree (ADN) with a path to a graduate degree. This type of program acknowledges the clinical experience that the ADN brings with them, and generally takes two-to-three years to complete, incorporating baccalaureate-level education in the first year followed by two years of Master's level education.
BSN-to-MSN Program – This type of program is for nurses who have earned their Bachelor of Science in Nursing.  It acknowledges their clinical experience and allows them to pursue a specific area of interest or practice. BSN-to-MSN programs take between 18 and 24 months to complete if pursued full time.
BSN-to-DNP Program – The DNP is the degree that the American Association of Colleges of Nursing has preferred and promoted since 2004 when it set a goal of establishing it as the standard of entry for all Nurse Practitioner programs by 2015. Though that goal was not realized, the DNP program is still viewed as the future of specialty nursing education. It takes approximately four years to complete.
Show Me Nurse Practitioner Programs
Online Nurse Practitioner Programs
The availability of online studies has made becoming a Nurse Practitioner much easier for those who are pursuing their education and working at the same time. Students can choose from a steadily increasing number of high-quality programs and study on their own time, from the comfort of their own home or any place else where they have WiFi. Online Nurse Practitioner programs offer more than convenience: they also provide the opportunity to complete your degree in much less time than it would take in a brick-and-mortar setting, all while allowing you to be with your family and continue making a living. No matter whether you plan on applying to one of the MSN-degree Nurse Practitioner programs or one of the DNP programs, you'll find that you have plenty of programs that follow the required curriculum criteria demanded by the Commission on Collegiate Nursing Education (CCNE) and have been accredited by The Accreditation Commission For Education in Nursing.
Benefits of choosing an online program include:
You can enroll in programs anywhere in the country and attend from the comfort of your own home.
You don't have to spend money or time traveling back and forth to school
You can apply, be accepted, and begin your studies at any time of year
You can earn your degree in less time than it would take when attending a traditional school
You get all of the advantages of in-person education, including being able to get federal financial aid
Online programs cost less and can be taken on either a full- time or part-time basis
You can become a Nurse Practitioner while still working at your current job
Show Me Nurse Practitioner Programs
Once you've decided that you want to pursue your Nurse Practitioner degree via an online program, you have a wide range of options available to you. Making your selection is similar in many ways to the process of choosing a traditional school setting: you want to start by making sure that the online programs that you're looking at have the appropriate accreditations from the Accreditation Commission for Education in Nursing (ACEN), which accredits all levels of nursing degrees, and the Commission on Collegiate Nursing Education (CCNE), which provides accreditation for programs offering Bachelors' degrees and higher. These accreditations represent the single most important factor in the level of respect and positive outcomes your degree will confer. 
Beyond that, you want to consider the program's reputation, how much it costs, and whether it offers the specialty focus that you're most interested in. You'll also want to investigate the specific requirements of each program, as some have requirements about in-person attendance or clinical hours at facilities local to them that may make them geographically unfeasible. Look for a program that will allow you to fulfill your practice hours and clinical training requirements at a facility that is local to you – or even at your current workplace.
Classes and Clinicals 
Every Nurse Practitioner program is different, and the concentration that a Nurse Practitioner student selects will also have an impact on the classes that they can expect to take, but in general, students can expect their coursework to include topics such as,
Ethical Decision Making
Healthcare Financial Management
Advanced Pharmacology
Nursing Informatics
Neonatal Health Assessment
Obesity and Weight Control
Gerontology
Students will also spend a significant amount of time pursuing topics in leadership and in the management of the private practice, and those pursuing courses through a DNP program should expect classwork in Evidence-Based Nursing Practices, Population Health, and Healthcare Policy.
Nurse Practitioner Program Requirements 
Choosing to become a Nurse Practitioner represents an exciting step forward in your career, but the road to your degree is likely to be challenging. When choosing between programs, your consideration of each school should also be guided by its level of competitiveness and the requirements that each one establishes for prospective students. The better prepared you are in terms of your practical experience, your undergraduate achievements, the enthusiasm of the recommendations that you receive and more will have a big impact on your ability to gain admission into the program of your choice.
For direct-entry Nurse Practitioner programs, students should expect to meet the following requirements:
A bachelor's degree in nursing from an accredited college or university
An active RN license and work experience, including a specified number of clinical hours
A minimum undergraduate GPA (usually a 3.0 or higher)
Letters of recommendation (academic and professional)
Application essay
Current resume or CV
GRE scores
Applicants will also need to have taken specific prerequisites, which may include:
Statistics
Human Anatomy
General Chemistry
What to Consider Before Enrolling in a Nurse Practitioner Program
As with anything worth doing, becoming a Nurse Practitioner is a challenging pursuit and one that should be approached with eyes wide open. When making your decision, make sure that you have given serious thought to the significant investment that becoming a Nurse Practitioner represents, including:
Your time – Even if you choose an online Nurse Practitioner program, it's going to take a minimum of two additional years of study for you to earn your degree, and for some, it will take as long as four years. At the end of that time, you will have earned either your MSN degree or your DPN degree, as well as the ability to work autonomously and deliver healthcare are a primary care practitioner. If your goal is to be able to spend more one-on-one time with your patients and be seen as their trusted medical guide, the investment will be worthwhile.
Your money – Unfortunately, education is not free, and as you pursue more advanced degrees the costs rise. Fortunately, there are grants and scholarships available, as well as a variety of loans for which you can apply, and once you have earned your degree you will find yourself earning a higher salary.
Your dedication – Applying for a position at a competitive school requires diligence, organization, and preparation, but once you've been accepted the advanced education that you receive will make a significant difference in your ability to deliver high-quality care.
How Much Does a Nurse Practitioner Degree Cost
There are many factors that contribute to the cost of a Nurse Practitioner degree. These include whether you choose an online program on an in-person program, where the school is located, whether you choose to enroll at a private college or a state school, and if the latter, whether you are attending as an in-state student or an out-of-state student. Another key differentiator is whether you choose to pursue an MSN-based Nurse Practitioner degree or a DNP-based degree, and what concentration you wish to pursue (if any). Costs per credit hour or for full-time tuition also depends upon the reputation of the program. According to U.S. News and World Report, the average cost of an online MSN or DNP program is between $35,000 and $60,000, with private programs costing the most and public universities costing the least.
Though cost is always an important consideration, it is also important that you remember the significant benefits and increased earnings that follow becoming a Nurse Practitioner, as well as that you can lower your costs significantly by seeking financial aid and applying for governmental and private grants. 
Show Me Nurse Practitioner Programs
Paying for Your Nurse Practitioner Degree – Financial Aid, Scholarships, Grants, Loans
Once you've made the decision to pursue your Nurse Practitioner degree, one of the next steps you'll have to take is figuring out how to pay for it. Many students have found the financial burden can be lightened by making smart use of loans, scholarships, and grants. Here are some examples of the options that are available:
Scholarships. Nurse Practitioners have taken on a greater role in healthcare delivery, corporations, philanthropies, and healthcare organizations have decided to make their own investment in those who have chosen to enter the field. Internet searches will lead you to a wealth of choices, but here is a sampling:
Grants. Like scholarships, grants are provided to students with no expectation that they will be paid back. They are available through individual schools as well as through state and federal programs and are generally reserved for those who can prove their need by completing the Free Application for Federal Student Aid, also known as the FAFSA form. Those who are deemed eligible to receive one of these grants will be notified of their selection, as well as of the amount that they are being awarded. Most students receive an average of $5,000, though those who demonstrate the greatest need can generally receive more.
Student loans. Nobody wants to go into debt, even to fund their education, but when you take out a loan in order to pursue an advanced Nurse Practitioner degree, you do so with the knowledge that you will come out of the program with the ability to earn significantly more money with which to pay the loan off. Though private loans are possible, students are advised to seek out government loans, which offer the advantage of both lower interest rates and greater protections.
No matter whether you receive scholarships and grants, take out a loan or are self-funding your education, most schools offer the ability to pay tuition incrementally rather than in a lump sum. Once you are accepted, make sure that you contact your school's Office of Financial Aid to see what kind of assistance they can offer.
Next Steps to Enroll in a Nurse Practitioner Degree Program
You've done your research and made your decision: you're going to advance your career by applying to a Nurse Practitioner program and becoming an advanced practice nurse. Here are your next steps:
Start doing the research about the different Nurse Practitioner programs. You need to decide whether you want to pursue an MSN-degree program or a DPN-degree program, as well as what specialty you want to focus on, whether you want to attend in person or online, and more. After you've made your list of the programs that you want to apply to, make sure that you have accomplished all of the benchmarks that they require and assemble each of the documents that they require for your application. Mark deadlines on your calendar to make sure that you do everything that they request, on time.
Send in your application, complete with all of the materials that you've collected.
Fill out the FAFSA form and apply for all scholarships and grants that you've identified, as well as any loans that you are considering.
Is a Nurse Practitioner Degree Right for Me?
No matter whether you have always wanted to be a Nurse Practitioner or have only just learned about the rewards and respect that come with the position, once you've made the decision to pursue this path you have a world of opportunity ahead of you. If your goal is to receive a heightened degree of respect from colleagues and patients alike, as well as greater earning capacity and the ability to work independently as a primary care practitioner, then the Nurse Practitioner degree is the path you should follow.
References
U.S. Bureau of Labor Statistics
Medscape Nurse Career Satisfaction Report 2018
Journal for Nurse Practitioners
Commission on Collegiate Nursing Education
National Organization of Nurse Practitioner Faculties
Health Resources and Services Administration
Association of American Medical Colleges
American Nurse Practitioner Foundation
American Indian Science and Engineering Society