10 Tips on How I Went From CNA to Nurse Practitioner With Mostly Free Money & Less Debt
By Nurse Haskins, MSN, APRN, CME-C, FNP-BC
Attending nursing school has been one of the most rewarding journeys I have dared to take in my life, with so many experiences to share along the way; personal growth, growing pains, and wonderful patient care experiences. There were certainly times along my journey that I needed financial assistance to reach my many goals of academic success along the way.
My exciting journey through nursing school started as a certified nursing assistant (CNA.) I then went on to advance my education and move up the nursing ladder from CNA to LPN to ADN to BSN to MSN. Becoming a nurse practitioner (NP) has been a lifetime goal of mine. The main reason was because the level of practice authority that comes along with being an NP allows me the autonomy to guide my patients towards maintaining optimal health.
Today, I am a Board-Certified Family Nurse Practitioner who currently practices in Atlanta Georgia. 
Tuition for this transition could have been very expensive if I didn't learn right away that I needed to have the necessary tools and financial guides to lessen the impact that a huge financial burden would have on my life after graduation. 
Before you decide not to take this exciting journey let's look at some way to decrease your financial obligation which will lessen your stress load significantly. 
Let us start with a variety of grants, scholarships, professional organizations, business associations, institutional awards, and loans available for prospective nursing students, I am here to help. Here a 10 tips I have learned along the way to access the most free money for college and reduce my student loan debt. 
1. Visit Your School's Financial Aid Office Early 
When it comes to accessing billions of dollars in financial aid my best piece of advice is to frequently visit your financial aid counselor. It is very important to meet with a financial aid counselor once you apply to the college; prior to starting the Nursing program. This allows personal contact with someone who knows that you are interested in aid and have a need. Be kind and be persistent. 
Most importantly, make it a point to visit your school's financial aid office at least 2-3 times each semester. Find out where the office is located and collect information right away. 
Apply early because monies become available to institutions almost daily, and your goal is to be present and

first

in line with your financial aid applications. Grants and scholarships are often awarded on a first come, first serve basis. Therefore, last minute meetings can often mean fewer financial options. Delays in the application process can lessen your opportunity to meet deadlines and or obtain funds.  
Have documentation prepared and ready to submit well before any deadlines. Have the prior year tax/financial information readily available to submit to meet the criteria of qualifications for financial counselor. 
It is important to apply for grants and scholarships as soon as possible - keep your financial records in an easily accessible folder to quickly submit. The worst feeling is to be scrambling to find your last year's tax return on the date of the scholarship deadline.
2. Apply For Student Loans As A Last Resort
In a study conducted by the American Associates of Colleges of Nursing (AACN) in 2017 although the completion of the nursing program makes a huge difference, 50% of nursing graduates said their number one concern was their ability to pay their loans back. 
In my personal journey, I wanted to have the financial freedom and peace of mind to earn a greater income without having to constantly think to myself,  "how will I ever be able to pay back all of this money!?" And, to this day, I don't worry about paying back student loans because I didn't accumulate a lot of debt. 
How did I do this? Well, friends, I believe in accessing FREE MONEY! Nursing students leave so much free money on the table, simply because they don't know where to look. In fact, there is approximately 6.9 billion dollars of federal funding available for students - my optimal goal has always been to find that money and use it to advance my education. I never wanted money concerns, and debt, to stop me from achieving my career goals. 
3. Complete The FAFSA Early 
The Free Application of Financial Student Aid FAFSA is Federal government funding and is based on a proven financial need. The application is free and you will need to have your (or your parents if they can claim you as a dependent)previous year's tax filing information. 
Quick facts about the FAFSA, 
While income limits apply, you may be eligible for partial aid, even if your income is higher than the limit. I encourage you to apply regardless of your financial circumstance. 
Fill the FAFSA out as soon as you start applying to college, before you've even been accepted. You are able to list 3-4 colleges that you are considering and, if you qualify for aid, your funds will be available for that institution.   
Make sure to check the application deadlines and apply in advance. 
Federal Grants
Federal grants do not need to be repaid! They are cash payments that the government gives to students to pay for tuition, books, housing or other education related expenses. Eligibility requirements do apply. Make sure to fill out your FAFSA to see if you are eligible to receive grant money. 
The four federal grants include, 
Pell Grant
Federal Supplemental Educational Opportunity Grant (FSEOG)
Academic Competitiveness Grant
SMART Grant
Federal Student Loans 
Some students will need to take out student loans in addition to grants. When considering student loans, my best advice is to use federal student loans first. Why? Firstly, because they come with a much lower interest rate than private loans. Even better, you don't have to start paying them back until 6 month after graduation and your monthly payments are income based. So, If you're making a less than ideal salary after graduation, your student loan payments will reflect that. Private loans are much more restrictive. 
The 3 types on federal student loans: 
Direct subsidized loans: this type of student loan based on financial need and is awarded to undergraduates. 
Direct unsubsidized loans: this type of student loan does not have income limits and can be awarded to graduates as well as undergraduates. 
Direct PLUS loans: this type of student loan does not have income limits but, they do run a credit check. It is awarded to graduates or professional students. 
4. Invest Time in Applying For Scholarships and Grants
This is money that you do not have to pay back. And, sure, some scholarship and grant applications take some time to complete. But, the free money far outweighs any time invested! Your future self will thank you because no repayment is necessary. While many scholarships are based on financial need, many are not. 
5. Military Members and Veterans (and their spouses/dependents)
Serving your country in the military comes with a lot of personal and professional benefits. And, while you don't have to work as a military nurse to be eligible for those benefits, it is an interesting career. But, Did you know that military members, veterans, their spouses and dependents receive reduced tuition at most colleges and universities? I personally served in the military and it allowed me to obtain a 15%-20% tuition discount off my tuition. If yourself or your loved one has spent time in the military, make sure to inquire about reduced tuition. 
6. Employer Paid Educational Assistance
Many hospitals and healthcare employers offer some form of tuition reimbursement. Make sure to find out if your employer has a tuition reimbursement program - you can do this by visiting your Human Resources office. In my situation, my employer allowed for undergrad tuition reimbursement and actually paid for 2 classes per semester. Of course, I had to meet a few requirements which included, 
Work at least 30 hrs. per week;
Grade requirement (B) in class 
7. Start at a Technical-Community College
Four-year public colleges and Private schools are 60%-70% more expensive than technical-community colleges in some areas. Technical and Community Colleges offer the same education for a much lower price. Even better, if your goal is to start working as a nurse as quickly as possible, you could do what I did and obtain your LPN degree first - in about 1 to 2 years. Then work your way up the nursing ladder while you gain valuable experience working in the field. 
The cost of each nursing degree does vary. 
Nursing degrees offered at community colleges include, 
Licensed Practical Nurse: 2 years (or less) to complete 
Associates Degree in Nursing: 2 years to complete 
If you obtain a associates degree in nursing you can then transfer to a university for your bachelors degree in nursing for your remaining 2 years - and save a lot of money. 
For my BSN degree, I transferred to a 4-year university program for only one year and obtained my bachelor's degree in nursing (BSN). I paid under $9,000 total for my BSN degree. While most nursing students who attend 4-year universities pay between $80,000 to $100,000 in tuition. 
Students who transfer to instate college institutes save approximately $11,377 less than a four-year degree. 
I was able to obtain two degrees with no loans - by completing my LPN degree and Associate's Degree in Nursing (ADN) at a community college.
8. Budget Your Time & Money!
Time is money - and budgeting both is important! Here are some tips for planning, 
Calculate your out of pocket expenses - For example, prior to entering the LPN program I researched the credit hours and calculated the total tuition. I needed 44 credit hours for program completion and estimated the cost to be $3116 for 1 year at the community/technical college. With this information, I knew how much I would need to obtain in scholarships or loans to cover each semester. I completed that degree with 0 loans.
Shop around to different nursing programs - Each nursing program will provide you with an estimated cost per credit hour, tuition and fees. SHOP around for program options with accredited academic institutions. Again, community and technical colleges will save you the most money. 
Work MORE during breaks to build your savings - Each semester while on academic break, I was able to pick up extra shifts (spring break, winter break,) etc. which allowed me to save extra money for books, supplies and uniforms. When school started back, I worked less which allowed for STUDY time and focus on school. 
9. Shop Around For Low Interest Loans For Advanced Degrees
For Masters Degree in Science (MSN), Post Grad Nurse Practitioner and other APRN roles Federal funding is less likely available. It was at this point in my journey where I needed to apply for academic reimbursement and student loans. Although loans were not ever my first option, I did apply for loans in grad school. This may be the point of which you may find yourself needing to apply for loans and that is okay. Choosing the loans that meet your needs with the least interest accruement was my goal. Make sure that you have the necessary tools and questions answered while selecting which loan is best for you. 
10. Help Others To Succeed!
Through my long journey and working my way up the nursing ladder I learned alot about saving money while obtaining my educational goals. So much so that I was able to help my own daughter do the same in a different industry. My daughter recently completed her journey obtaining a bachelor's degree in elementary education at a private institution while being rewarded over $40,000 in academic scholarships along the way. I am proud to say, by the time she became a senior, she was tuition free!!
These are the best tips I have shared with her: 
Persistence is key 
Create and personalize a plan each semester
Never be afraid to ask questions (be present)
Do the research and never count yourself out
It's important to keep in mind that free money generally applies to grants and scholarships. Federal grants are need based, so if you (or your parents) are a high income earner, I recommend checking out Nurse.org's complete guide on paying for nursing school. 
 I'm sharing my passion for higher education and commitment to inspiring others to follow their dreams. I co-host a weekly show on @nurse_org Instagram LIVE every Tuesday at 6pm PT/9pm ET where we discuss lots of topics that are related to nursing and nursing school. Tune in!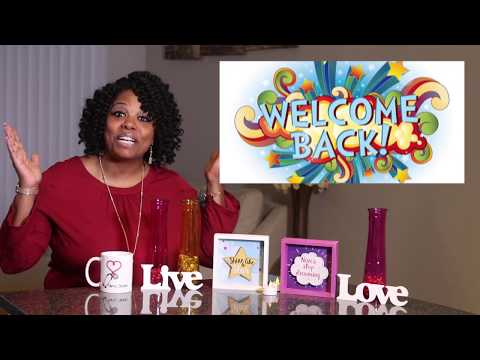 Resources: 
Pros and cons of private student loans