Fabletics Scrubs Line Launches With Kevin Hart Giveaway
Comedian Kevin Hart, a native of the City of Brotherly Love, continues to give back to his community. In January 2022, Hart, along with Rapper Meek Mill and Philadelphia 76ers co-owner Michael Rubin, announced a plan to donate $15 million to 110 Philadelphia schools. 
Now, Hart is donating 5,000 sets of Fabletics scrubs to Temple Health in Philadelphia.
About Fabletics New Scrub Line
Fabletics is a fashionable, high-quality, performance-driven line of activewear founded in 2013 by Adam Goldenberg and Don and Ginger Resseler. Hart became the new spokesperson for the company in 2020 with the launch of Fabletics Men.
After realizing over 300,000 of their VIP members wore scrubs, the company decided to launch an exclusive line of scrubs to match the pace of healthcare workers' busy lives. The new line of scrubs became available to the public on Wednesday, February 22, 2023.
CEO and co-founder, Adam Goldenberg, said, "This collection is inspired by the medical community, and it symbolizes our gratitude for the important work that these individuals do every day." The scrubs were developed from the input of over 6500 VIP members.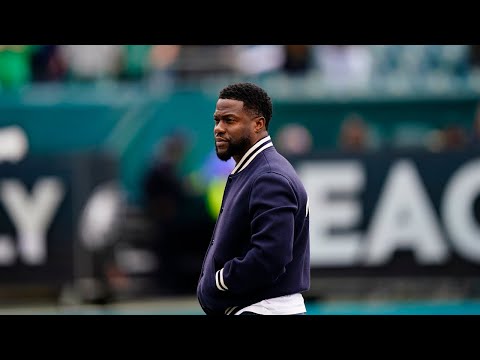 Fabletics Scrubs Cost 
Made from MotionTech fabric, the scrubs are designed to be "lightweight, breathable, anti-odor, anti-microbial, wrinkle-free and with four-way stretch so that you can be active all day – no sweat." The scrubs come in a variety of colors and sizes from XXS to 4X. In addition to scrubs, there are underscrubs and jackets. 
A quick look at the site reveals individual pieces start at $39.95 for non-members and $19.97 for VIP members. Sets start at $89.90 for non-members and $29.00 for VIP members. Prices vary depending on scrub style.
VIP Membership Only $59.95
The company offers a VIP membership for $59.95 per month. The VIP membership allows the member to redeem "any individual or two-piece outfit up to $100 in-store or on the Site." So, you can get a full scrub set for $59.95. 
Other VIP perks include "30 to 50% off retail pricing on almost all items, free shipping on orders over $49.95, access to the Fabletics FIT app (a $14.95 monthly value), free returns and exchanges within 90 days, access to VIP events and parties, a free magazine subscription with purchase over $50, and loyalty points on all orders" and more. The VIP membership can be canceled at any time or paused each month.
25,000 More Donations Coming
The 5,000 sets of Fabletics scrubs Hart is donating will go to Temple Health. Temple Health is a Philadelphia-based system with multiple facilities and over 10,000+ faculty members and employees.
Fabletics will also be giving away 25,000 sets of scrubs across the United States.