Congress Passes 'Dr. Lorna Breen Health Care Provider Protection Act'
Disclaimer: This story discusses suicide and self-harm. If you or someone you know is at risk of suicide please call the 998 Suicide & Crisis Lifeline at 998, text TALK to 998, or go SpeakingOfSuicide.com/resources for additional resources.
Suicide rates among healthcare workers were at an all-time during the pandemic. Even as infection rates and hospitalizations stabilize and even decrease around the country, the number of suicides continues to rise. Dr. Lorna Breen, an Emergency Room physician at New York-Presbyterian Allen Hospital in New York City was on the front lines in March 2020 when the first wave of COVID-19 patients hit the country. 
Overwhelmed by the sheer number of patients and after contracting the virus herself, she reached out to family and friends with her ongoing mental health struggles. Dr. Breen traveled to Charlottesville, Virginia, and checked into the University of Virginia Medical Center psychiatric ward. Then, Dr. Breen stayed with her sister in Virginia where ultimately she took her own life. According to her family, there were no previous mental health issues prior to the pandemic. 
Image: Dr. Lorna Breen 
As a result, Dr. Breen's family has championed the Dr. Lorna Breen Health Care Provider Protection Act (HR 1667) to help spread the word regarding mental health within the healthcare community and to get adequate resources and funds to help those in need. Spearheaded by Senator Tim Kaine (D-VA), the act easily passed the house of Congress and is headed to President Biden's office to be signed into law. 
"Our health care workers have long suffered significant burnout, and it's been exacerbated by serving on the front lines combatting COVID 19," said Senator Tim Kaine (D-Va.), the lead sponsor on the bill. "We owe these healers not only a debt of gratitude but more robust support. This legislation will take steps to provide them with greater resources to cope with the mental health challenges they face."
"This is a huge recognition to all those who have been working so tirelessly on our behalf that we see you, and we hear you, and we are actually working hard to help you and to support you," said Corey Feist, Breen's brother-in-law and the co-founder of the Dr. Lorna Breen Heroes' Foundation. "On a more personal level, Lorna cared so deeply about her colleagues … This law passing is an extension of her caring for her colleagues in the deepest possible way."
Once passed into law, this act will strengthen federal resources to fight burnout, prevent suicide and raise awareness about depression and other mental health issues among healthcare workers. 
According to Corey Feist, funding for it was included in the American Rescue Plan Act that was passed last year. The money will be allocated to 46 institutions across the country working to help health care professionals. 
The act was backed by more than 70 organizations including the American Medical Association, the American Hospital Association, and the American College of Emergency Physicians.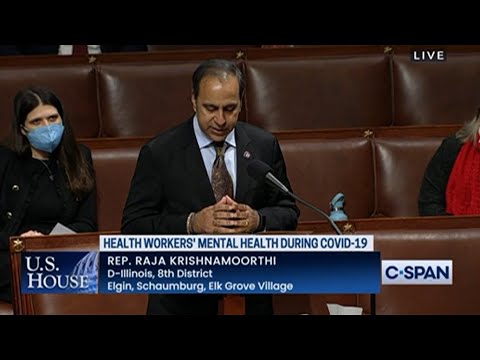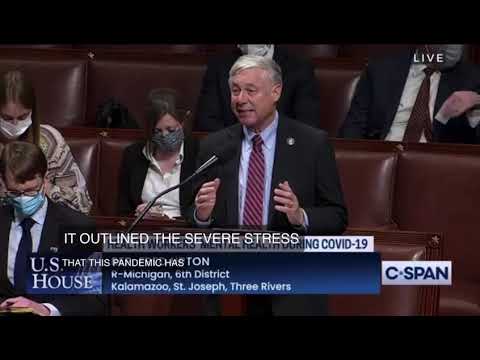 Image: Dr. Lorna Breen
Providing Resources to Healthcare Professionals
The Dr. Lorna Breen Health Care Provider Protection Act:
Establishes grants for training health profession students, residents, or health care professionals in evidence-informed strategies to reduce and prevent suicide, burnout, mental health conditions, and substance use disorders. The grants would also help improve health care professionals' well-being and job satisfaction.
Seeks to identify and disseminate evidence-informed best practices for reducing and preventing suicide and burnout among health care professionals, training health care professionals in appropriate strategies, and promoting their mental and behavioral health and job satisfaction.
Establishes a national evidence-based education and awareness campaign targeting health care professionals to encourage them to seek support and treatment for mental and behavioral health concerns.
Establishes grants for employee education, peer-support programming, and mental and behavioral health treatment; health care providers in current or former COVID-19 hotspots will be prioritized.
Establishes a comprehensive study on health care professional mental and behavioral health and burnout, including the impact of the COVID-19 pandemic on such professionals' health.
The Statistics
According to the Dr. Lorna Breen Heroes' Foundation, mental health amongst healthcare workers, specifically, physicians and nurses, is a long-forgotten issue that only grew as a result of the pandemic. 
400 physicians die by suicide each year
Burnout has been shown to cause a 200% increase risk in medical errors
Physicians and nurses die by suicide at 2x the rate of the general population
62% of nurses and 42% of doctors are feeling burned out while battling COVID-19
"It is making an impact, and we are hearing from the health care workforce that it is already working and helping," Corey Feist said. "And the gratitude and appreciation for this right now, given what they've been through is, frankly, even more important than the dollars."