Bodycam of Woman Who Had a Stroke in Police Car Following Hospital Discharge Released
(Photo via NBC News 10 Knoxville)
On February 5th, 60-year-old Lisa Edwards was arrested on trespassing charges at Fort Sanders Regional Medical Center in Knoxville, Tennessee when she refused to leave hospital property after being discharged.
Edwards became unresponsive in the back of the police cruiser on her way to the detention center. She was returned to the hospital via emergency transport where she died the next day. 
Bodycam Footage Details
On February 23rd, Knoxville Police released body cam footage of the incident on Youtube and via the Knoxville Police Department's Facebook page. The Facebook post has garnered a significant response from the community with over 2,000 comments, many of which criticized how the officers handled the situation. The bodycam footage can be viewed below: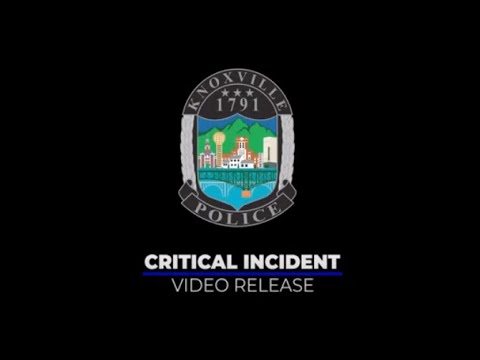 The footage, which is over an hour long, shows the extent and conditions under which Edwards was treated by Knoxville Police and Fort Sanders Regional Medical Center security personnel.
History And Cause of Death 
(Lisa Edwards (right); photo via ABC 6 WATE Knoxville)
According to the District Attorney, Edwards's death was caused by "ischemic stroke due to atherosclerotic cardiovascular disease." The autopsy report from Knox County Regional Forensic Center also stated that hypertensive cardiovascular disease, morbid obesity, chronic alcohol abuse, acute bronchitis, and chronic obstructive pulmonary disease significantly contributed to her death. 
Edwards' autopsy was performed by Dr. Christopher Lochmuller, who stated he reviewed law enforcement video from the incident and that he does not believe the officers' actions contributed to her death.
The Tennessee Bureau of Investigation also released additional information, saying that Edwards flew to Knoxville from a nursing home in Rhode Island on February 4. Edwards suffered a previous stroke in 2019 that had left her wheelchair-dependent. During the flight from Rhode Island to Knoxville, she began complaining of abdominal pain.
The plane landed at McGee Tyson Airport and paramedics were called to take Edwards to Blount Memorial Hospital where she was evaluated and diagnosed with constipation before being discharged, the TBI investigation found.
The District Attorney's office said that Edwards sought additional treatment on February 4th at Fort Sanders Regional Medical Center where she was admitted and observed overnight. Around 6:55 a.m. on February 5th, Edwards was discharged, but she refused to leave the premises. Knoxville Police arrived on scene at approximately 7:40 a.m. after being called by hospital security.
>> Click to See the Top Online MSN Programs
Victim's Family Speaks Out
"I can't believe she was treated the way she was. I just can't even wrap my head around it. I just want people to remember her as a loving, caring person," Edwards' son, Tim Boylan, said. "Not what these guys made her out to be. The security guards were saying all kinds of stuff that's not true about her. She did not deserve to be treated like that. Nobody does."
Tim Boylan went on to say, "If I treated someone the way they treated her, I'd be in jail right now heading to prison. Why are they not? I have no idea."
"It's totally irrelevant of how she got to where she was that morning, but that whole situation that played out for an extended period of time is horrible, absolutely horrible," August Boylan, Edwards' daughter-in-law, said. "The police officers may not have done anything intentionally criminal to cause anything to happen to her, but they definitely were negligent and had no respect for human life, any basic needs, anything."
"You don't have to be a medical professional to know what the signs of stroke are. And you can see that in her, you know, start to finish. Her speech completely changes from start to finish. And you know it's… she's, she's struggling to breathe." August Boylan continued. "That is not somebody working themself up like they said in there. That is not somebody faking it. She, I mean, she said it herself, that she was dying, that she was having a stroke."
August Boylan also told a local news outlet that the only contact they have received from Fort Sanders Regional Medical Center was on February 10.
Official Hospital Statements
Fort Sanders Regional Medical Center released the following statement, "The hospital has been in contact with Ms. Edwards' family and expressed our sorrow soon after their loss. Although we cannot comment on specific details, patients are not discharged from the emergency room unless they are stable. We have just seen the Knoxville Police Department's body cam footage and are continuing our investigation."
In another statement, Fort Sanders Regional Medical Center said, "Patient care and privacy are of the highest importance at Fort Sanders Regional. We cannot share specific details of the patient's care, but we want to extend our deepest sympathy to the family in their loss. We are continuing to gather information and are cooperating with local law enforcement in their investigation."
Official Police Statements
In a press release, the Knoxville Police Department identified the officers involved in the incident: Sergeant Brandon Wardlaw, Officer Adam Barnett, Officer Timothy Distasio and Transportation Officer Danny Dugan. 
While the DA's office cleared the KPD officers of any criminal charges, the officers are still on paid administrative leave pending the conclusion of a Knoxville PD internal investigation. 
"At the request of District Attorney General Charme Allen and per standard department operating procedure, the Tennessee Bureau of Investigation will investigate the in-custody death," Knoxville Police said.
"The internal investigation will work to determine if any departmental policies or procedures were violated during the incident…The KPD extends its deepest and most heartfelt condolences to the family of Lisa Edwards," Knoxville Police said in the press release.
Knoxville Police spokesman Scott Erland also released a statement, saying, "While I cannot speak to the specifics of this particular case at this stage of the internal affairs investigation, we expect our officers and employees to at all times treat every person they encounter with decency, respect and dignity. That is fundamental to our mission as an organization."
Official statements from attorneys have not been released. It is still unclear whether a lawsuit will be filed by Lisa Edwards' family.