NY Nurse Strike: Hospitals Divert Ambulances and Transfer NICU Babies
Last week, as the nursing strike in New York loomed, hospitals began transferring high-risk patients out of the hospital. Two hospitals averted a strike, however, two others did not - on Monday over 7,000 nurses walked out at New York hospitals. 
Mount Sinai Health System was diverting most ambulances from four of its hospitals. Additionally, patients in the neonatal intensive care unit are being transferred to other hospital systems. "We have NICU infants being transferred to area hospitals today because of the strike notice," a Mount Sinai Health System spokesperson said. "We are seeking a resolution. The impact is great."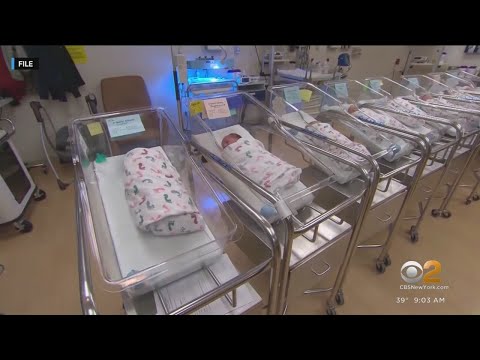 "For our parents who have babies here, this is, for them, could be the most stressful time of their lives," said Francis Cartwright, Mount Sinai's chief nursing officer.
"To do what is best for our patients, we have no choice but to proceed with our strike planning," the memo says, outlining a series of steps:
Diverting ambulances from Mount Sinai Hospital, Mount Sinai West, Mount Sinai Morningside and Mount Sinai Beth Israel

Canceling elective surgeries, and scheduling only emergency surgeries at the main and Morningside facilities

Transferring some patients. "In addition, this - sadly - means transferring NICU babies outside the Mount Sinai Health System to ensure they get the care they so desperately need."

Discharging "as many patients as appropriate" and shifting services - inpatient care at the main and West facilities, and emergency and child psychiatry at the Morningside campus
NYC  Nurse Strike 
7,000 nurses walked out on Monday January 9, 2023 at Mount Sinai along with Montefiore Medical Center in the Bronx and Mount Sinai Morningside and West. A deal was not reached by 6 am Monday morning. Read updates on the NYC nurse strike here. 
Prior to the strike, Mount Sinai released the following statement, 
"Mount Sinai is dismayed by NYSNA's reckless actions. The union is jeopardizing patients' care, and it's forcing valued Mount Sinai nurses to sacrifice their dedication to patient care and their own livelihoods. We have offered a 19.1% compounded pay raise over three years, which is the same offer other hospital systems in the city have made. Still, NYSNA refuses to back off its plan to strike on Monday, even though it has called off planned strikes at other New York City hospitals. It's not reasonable for NYSNA to ask for a significant wage increase above and beyond these other sites.  It's time for NYSNA to meet us back at the bargaining table and continue negotiating in good faith, so that Mount Sinai nurses can continue providing the exceptional patient care for which they're known and respected."
Nurse.org reached out to Mount Sinai as well as the New York State Nurses Association for comment and has not received a reply at the time of publication.