CNA Allegedly Shot Coworker at Work, Arrested For Attempted Murder
Disclaimer: This article includes a video that some viewers may find disturbing. 
A Florida nursing home employee has been arrested after she allegedly shot her coworker in the parking lot of their workplace following a verbal dispute. 
Incident Details
46-year-old Felicia Johnson McGee, an employee at The Bristol at Tampa Rehabilitation & Nursing Center in Tampa, Florida, was arrested on April 20, 2023. She was charged with second-degree attempted murder, aggravated battery, and discharging a deadly weapon after an altercation with a coworker turned violent.
>> Click to See the Top Cheapest, Fastest, Online MSN Programs
Image: Felicia Johnson McGee
According to the Hillsborough County Sheriff's Office, McGee and another employee were engaged in a verbal altercation within the nursing home facility they both worked at. Deputies then say that McGee and the victim left the facility, where their argument continued in the parking lot.
Eventually, the argument escalated and investigators say McGee pulled out a gun and shot her coworker in the arm. The victim was transported to Tampa General Hospital with non-life-threatening injuries.
Deputies say that McGee and the victim had worked together at the facility for less than two months.
Security cameras captured the incident on video. The footage was released by the Hillsborough County Sheriff's Office and can be viewed below.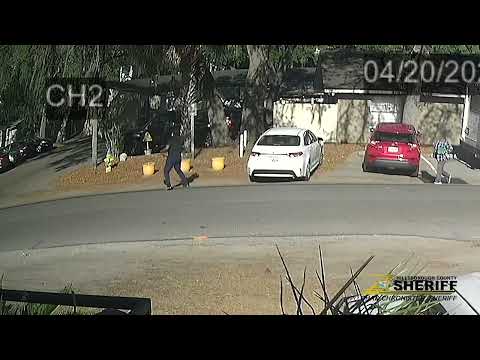 In the footage, McGee is seen talking to the victim, a male who also worked at the nursing home facility, before pulling out a gun and shooting him. The victim is seen fleeing, and McGee pursues him for a short distance, firing off more shots. According to a
press release
, the third individual in the video is reported to be McGee's daughter. She has not been charged in the incident.
Statements 
"I'm disheartened to learn of this unwarranted violence," said Sheriff Chad Chronister. "This is not just a violation of the law; it's a violation of our most basic human values. My heart goes out to the victim, Bristol employees, and families with loved ones there."
Spokespeople from The Bristol at Tampa Rehabilitation & Nursing Center have yet to release an official statement regarding the incident. It is unclear whether or not McGee has obtained legal counsel.
According to the Florida Department of Health license verification website, Felicia McGee has been registered as a Certified Nursing Assistant since 2007. Her license status is currently still listed as "Active."