2 Nurses Share How They Opened Their Own CNA Schools
By: Portia Wofford
More nurses are starting to realize their skills and knowledge can be useful — and lucrative — outside of their units. Nursing entrepreneurship has been on the rise for the past several years, and nurses Lakesha Reed-Curtis and Victoria Randle are putting their nursing skills to use and helping others do the same.
Lakesha Reed-Curtis MSN, RN
Lakesha Reed-Curtis credits her nursing career to her grandmother who suggested she study nursing. She began her career as a licensed practical nurse (LPN) and three years later received her associate's degree in nursing (ADN). 
Most of her bedside experience is in long-term care; however, she did practice on a step-down unit as a new RN grad. Six years into her career, she left her job as an assistant director of nursing to open her first business — a scrub company.
After receiving her BSN and MSN, she realized she enjoyed educating and decided to open her own school — Medical Solutions Academy (MSA). MSA offers many program options for individuals who are looking for short-term training to quickly enter the medical field.
Located in Danville, VA, MSA is in its eighth year of operation. Reed-Curtis recognized the need for competent caregivers in the healthcare industry. 
Initially, only a certified nursing assistant program was offered. But knowing that her programs could offer short-term training and allow clinicians to enter the field quickly, she added more programs, including:
Medication Aide
Medical Office Assistant
Patient Care Technician 
Now an MSN-prepared nurse pursuing her DNP, Lakesha wanted to enhance her business and give the community more options, recently adding a Practical Nursing program to her school. However, starting a Practical Nursing program had its challenges.
"It was challenging getting approved. I had to get the curriculum, right. The verbiage is very important," says Reed-Curtis. Her goal is for the program to be accredited with financial aid in five years time. She also wants a bigger building with an LPN to RN bridge program that has an articulation agreement with a university. 
MSA's first Practical Nursing class graduates on October 30, 2019.
What advice does she have for nurses wanting to start a business? "Don't listen to the naysayers. Say a prayer and keep it moving," she says.
Contact Lakesha on Facebook and Instagram
Victoria Randle NP-C                       
At 17, Victoria Randle landed a job at an assisted living home as a CNA. She fell in love with the feeling she got helping patients and decided to further her nursing career. 
Working the ranks, she transitioned from CNA to an ADN prepared registered nurse. With experience in LTAC, vent management, wound care, and burn ICU, Randle was up for a promotion to management. She decided to return to school to obtain her BSN to secure the position. 
A year into management, Randle missed patient care and felt limited in her abilities. Initially afraid of entrepreneurship, she decided to pursue her masters as a nurse practitioner.
After six years of nursing, Randle states the entrepreneurship bug bit her. Her career in management gave her an insider view of changes that needed implementation.
"There were many things I saw that I wanted to help implement effective change on, but wasn't afforded the opportunity to do so. It was then I realized I was limited when working for someone else," says Randle. She decided she wanted to implement change — at her discretion — and offer a platform allowing others to be creative at work.
Related: 4 Nurse Practitioner Entrepreneurs Redefining Affordable Healthcare
Randle realized the community she served needed skills. Using her nursing experience, she decided to help others transition into healthcare. In 2013, Randle started a nonprofit organization, New Beginnings Career Center, and opened a nurse aide training program. 
However, she had difficulty navigating the process. The curriculum development, business plan, and application process left her feeling lost.
"The process was so overwhelming, and help was virtually non-existent," she says.
But she discovered how to solve the problem and, in 2017, Randle started a YouTube Channel — The CNA Instructor Secret Cocktail. Randle's videos answer questions on starting a CNA school, and her channel exploded and turned into a new consulting business.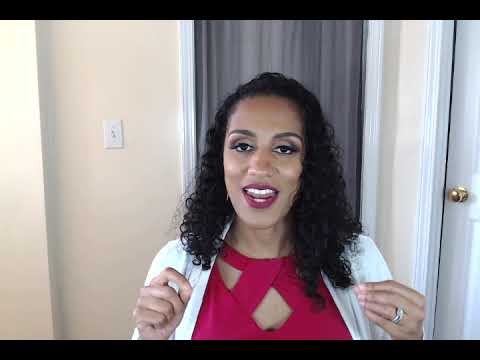 The CNA Instructor's Consultants is a nurse aid program consulting firm based out of Atlanta, GA. Randle helps individuals and businesses establish nurse aide programs in all 50 states. She helps with all aspects of entrepreneurship, including:
Business plan writing assistance
Curriculum development
Policies and procedures
Student handbook
Nursing home contracts
Business strategy consulting
Randle and her team conduct seminars three times a year to guide individuals through the tedious application process for nursing aide training programs. 
Asked what advice she has for other nurses who want to start businesses, Randle said, "The biggest piece of advice I can give is to PLAN! No matter what business you're starting, it's important to plan. You want to know what to anticipate; how much money to allocate to certain endeavors; and how to scale your business annually. All of this happens with planning."
Randle currently works as an urgent care nurse practitioner and consults full-time with her business. 
Interested in connecting with Victoria? 
Email: info@thesecretcocktail.com
Portia Wofford is a nurse, millennial strategist, healthcare writer, entrepreneur, and micro-influencer. Chosen as a brand ambassador or collaborative partner for various organizations, Wofford strives to empower nurses by offering nurses resources for career development--while providing organizations with tools to close generational gaps within their nursing staff. Follow her on Instagram and Twitter for her latest.