CRNA Legend Goldie Brangman Shares Story of Treating Dr. Martin Luther King
Goldie D. Brangman, CRNA, MEd, MBA, the first and only African American president of the American Association of Nurse Anesthetists (AANA) once cared for one of the most influential men of our time. On September 20, 1958, Dr. Martin Luther King Jr. was the victim of a near-fatal assassination attempt. A letter opener had been jammed deep into his chest. He was rushed to Harlem Hospital where nurse Brangman was a member of his surgery team. 
In 2015, she recalled the events of that day, in a publication by the American Association of Nurse Anesthetics AANA journal. 
Dr. King was in New York City that day for a book signing. His first book, Stride Toward Freedom, had recently been released. During the event, Izola Ware Curry - who was later deemed mentally unstable - stabbed Dr. King with a letter opener. The weapon was lodged into King's sternum between a major artery and his aorta. At Harlem Hospital doctors decided the wound required immediate life-saving surgery. 
According to a book written by Hugh Pearson about the assassination attempt, the emergency room lobby was full of "law enforcement officers, politicians, newspaper reporters, and New York Governor Averill Harriman." Reportedly, they were discussing further risking King's life by moving him out of Harlem Hospital and to a different hospital that would presumably better handle such a complex operation. Harriman was up for re-election and didn't want "King to die on his watch."  
Brangman told AANA that Harlem Hospital, at that time, was considered the "adopted child of Columbia Presbyterian Hospital. However, Columbia - Presbyterian's residents came to us to learn trauma surgery."
As the debate ensued, Pearson writes that "it was as if the president of the United States had arrived." Hospital staff attempted to convince the governor that the knife-like object still lodged in King's chest presented too large a risk. They attempted to persuade the governor to keep King at Harlem Hospital for surgery.
"Every breath would move the blade," recalled Brangman. 
Ultimately, the Chief of Surgery, Dr. Maynard, assured the governor and all concerned parties that he and his staff were fully capable of successfully performing such a complex surgery.  
"The time saved by doing the surgery then and there at Harlem Hospital really did save King's life," said Brangman. 
Dr. Haylene Mayer started King's anesthesia that day. Brangman, who at the time had worked at Harlem Hospital for 20 years, recalled the anesthetic "it would have been GOE delivered through a Heidbrink anesthesia machine."
Brangman provided valuable insight into the anesthesia procedures for thoracic surgery in the 1950s. "You bagged them in those days; you could sense changes like compliance that way. You had your hand on the patient the entire time," Brangman says.  
Surgeons removed two ribs and a portion of King's sternum that day. Those present in the room during surgery were amazed by the level of force used to drive the object so far into King's chest.
Once the sharp letter opener was removed, "Dr. Mayer stood up, and I sat down," recalled Brangman - she was the nurse anesthetist to finish Dr. King's anesthetic. 
Dr. Martin Luther King Jr. was, indeed, in good hands at Harlem Hospital that day. He made a full recovery and went on to lead the United States civil rights movement until his assassination in 1968.
Dr. Martin Luther King Jr. leaving Harlem Hospital
Brangman told Ebony Magazine, "Dr. King was a very friendly, gracious, very appreciative man, saying thank you every other word, for the least little thing that you did for him. He was a very nice man. He was very nice to all of us, very courteous, very appreciative, thanked us for everything we did."
Goldie Brangman, CRNA, Turned 100!
On October 2, 2017, Brangman celebrated her 100th birthday!
Image via Twitter
She continues to attend AANA meetings and volunteer for the American Red Cross. "As a student nurse in the 1940s, I was sent out with a tin can to collect donations for the Red Cross on the streets of New York," Brangman says. "When I moved to Hawaii I had planned on just being retired, but instead I was talked into volunteering. I've worked with the Red Cross in a number of different capacities for the past 69 years."
Why Nurse Anesthesia? 
Goldie D. Brangman remained at Harlem Hospital for another 45 years after caring for Dr. Martin Luther King Jr. It was there she served as director of the School of Anesthesia and received AANA's Outstanding Educator Award. She is an author, activist and role model to many. 
As a pioneer in the field of nurse anesthesia, she shared valuable insight into the history and challenges of the profession.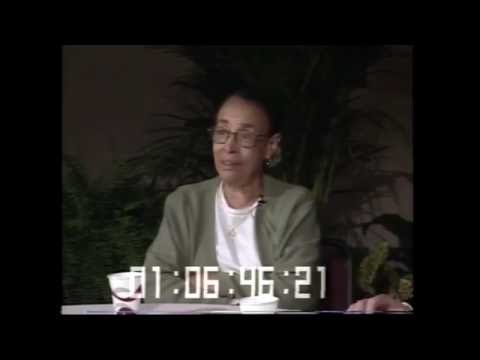 Advice For CRNA's Today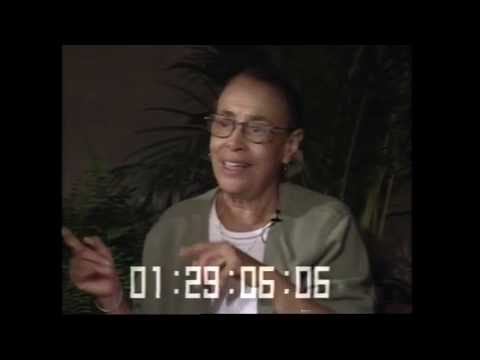 This Martin Luther King Day, we celebrate Goldie D. Brangman for who she is, what she has accomplished and everything she has yet to become. She is a true icon.