This Video Is Proof That Nurses Are Heroes - Even During Earthquakes!
By: Angelina Gibson
A video has surfaced showing what looks like a group of superheroes saving newborns during an earthquake. Within split-seconds the team grabs and protects every baby in the room. There are about 20 babies, 6 adults and the bassinets are on wheels. 
Here's the thing, the heroes in this story aren't superheroes at all, they're nurses! Nurses are basically superheroes without the capes - this video is all the proof we need.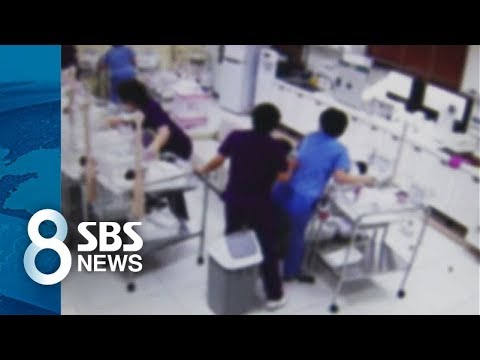 The video was shared by SBS New Station out of Pohang, South Korea where the 5.4 magnitude earthquake struck on November 15. The nursery was built to withstand an earthquake of up to a 6 magnitude. These nurses, however, were built to withstand anything.  
Hopefully, nurses know how much they've inspired us all, especially these Reddit users: 
Not all superheroes wear capes, some wear scrubs.