Lawsuit: Surgeon Accused Of Making Music Videos During Operations
By Amy Blitchok
Dr. Windell Davis-Boutte advertises herself as Atlanta's premier cosmetic surgeon and a doctor to the stars, but recent lawsuits have revealed that her practice is putting patients in danger. Videos posted online show the doctor singing and dancing in the operating room as she makes incisions and investigative reporters have uncovered an unqualified staff and an office that isn't equipped to handle surgical procedures. While her website displays testimonials from happy customers, the malpractice lawsuits and recent revelations paint a different picture.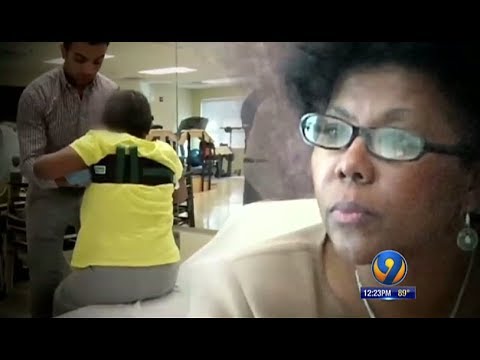 The most egregious case against Boutte is that of 54-year- old Icilma Cornelius who first visited the doctor for some anti-aging treatments in preparation for her upcoming wedding. Ultimately, Boutte talked Cornelius into also receiving liposuction. The procedure turned into an eight-hour surgery that ended when the patient's heart stopped, leaving her with permanent brain damage. Cornelius never made it down the aisle now requires constant care that will cost an estimated $13 million over her lifetime. 
During the operation, Cornelius was administered a mix of drugs in place of general anesthesia. No CO2 monitor was used to detect any changes in respiration and the office was not equipped to revive Cornelius when she went into cardiac arrest. Once paramedics arrived, they were able to stabilize the patient, but it took an additional 30 minutes for Boutte to close the incision. Finally, Cornelius was transported to the ER after being physically carried down the stairs because the elevator was too small to accommodate the stretcher. 
Georgia Has a Surprisingly Relaxed Approach to Medical Regulations
Many, including Cornelius's son and family, have been left wondering how this could have happened. Some of it comes down to a lack of regulation and oversight. In Georgia, doctors can perform cosmetic surgeries without any formal accreditation. In addition, there are safety guidelines for in-office surgeries, but these are simply recommendations and not formal rules that can be enforced. Most board-certified plastic surgeons also have admitting privileges at a hospital, which allows them to perform more invasive procedures within a hospital setting where emergencies can be safely handled, but again, this isn't a requirement. 
In Boutte's case, although she claims to be a certified surgeon, she is only a certified dermatologist. However, it is still legal for her to operate as she chooses. Her office is not a licensed surgery center and she does not have admitting privileges at any hospital. Reporters have also discovered that Boutte has overstated her staff's qualifications. The office's "nurse manager" isn't actually a nurse and an unlicensed assistant was allowed to perform procedures unsupervised. Ultimately, Boutte was able to make money providing surgical procedures in an ill-equipped and poorly staffed office without violating any laws.
Patient Wakes up in Hotel Room
Another lawsuit against Boutte involves a botched liposuction treatment on Mitzi McFarland, who found the doctor online and was pleased with her first impression of the practice. McFarland opted for SmartLipo, which is a less invasive form of liposuction that comes with a shorter recovery time. After the first treatment, her stomach appeared bumpy. She returned to Boutte for a revision surgery, but the results were even worse, and McFarland woke up in a hotel room with a hamburger in her hand. She had no idea how she got there, and her family didn't know where she was.
It turns out that Boutte treated McFarland with conventional liposuction and checked her into the hotel room after the procedure. After this weird series of events, McFarland's stomach is more disfigured than ever before, and she has filed one of several malpractice lawsuits against Boutte.
Patients often assume that doctors are being held to certain standards by the state and other professional regulatory boards. In reality, doctors in Georgia are largely self-regulated and simply given safety guidelines. This means that the responsibility of verifying doctor's credentials and qualifications falls on the shoulders of patients who are charged with acting as their own advocates. For Boutte's patients, this created a dangerous situation. As it stands now, Boutte is still actively practicing in the same office.