Video Shows Baylor Hospital ER Worker Being Held Hostage By Man With Knife
As violence continues to escalate against healthcare workers, another attack has taken place in Dallas, Texas. On Monday, October 31st, a man entered the emergency room (ER) at Baylor Scott and White's downtown hospital. While in the ER, the unidentified man held a hospital employee at knifepoint for a short period of time.
The hospital police force was able to apprehend the suspect, and no one was injured. The identity of the suspect has not been released at this time, and no motive has been revealed.
Video
A YouTube video posted on November 1st, shows a distraught man in the ER. The video is shared in a two-part series, Part 1 and Part 2. (The video can be disturbing to watch and is not safe to watch at work.)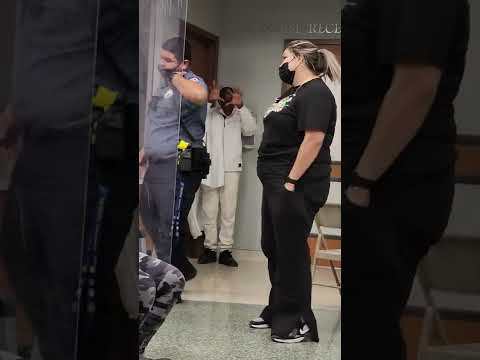 According to the caption, the video was recorded around 10 PM on October 31st, at Baylor Scott and White Hospital. Per the YouTuber, Elite Flava, the man was suicidal and having a panic attack.
He can be seen in the video in distress, yelling and screaming off and on. Healthcare workers and a police officer are seen attempting to calm him down. The video does not show the man pulling out a knife.
Flava states in the caption the man later pulled out a knife and gained entry into the back where patients were being treated, but he was taken into custody and no one was injured.
Official Statements
No official statement has been made at this time by Baylor Scott and White beyond confirming the incident did occur and the suspect was taken into custody without incident. It is unknown what charges the man will face for his actions.
"On Monday night, Baylor Scott and White Police responded to an isolated incident that involved an individual with a pocketknife.  Thanks to the swift action taken by our public safety team, the individual is now in custody.  The safety of everyone on our campus is a top priority." The hospital said in a written statement.
Violence Against Healthcare Workers
Violence against healthcare workers has become a silent epidemic with an estimated two nurses assaulted every hour in the United States.
This incident occurred less than two weeks after two healthcare workers were shot and killed at a nearby hospital in Dallas, Texas, and just two weeks after a nurse practitioner was stabbed to death at a halfway house in North Carolina.
The President of the Texas Nurses Association, Joyce Batcheller, spoke out about this incident and the growing violence against healthcare workers. She stated some hospitals are suggesting employees change out of their scrubs before leaving work to avoid being a target. She also raised the question about metal detectors at hospital entrances. Batcheller said, "There are some organizations that do have metal detectors. They try to do it, particularly around the emergency department. There's a lot of doors to cover when people are coming in. It's one of the things that people have brought up."