WHO Launches Free Mental Health E-Training For Nurses, Healthcare Workers
The International Council of Nurses (ICN) has recently endorsed a free training program created by the World Health Organization (WHO)  aimed at improving mental health.  
The online course has six learning modules, covering topics on recovery, abuse, violence, human rights, supporting those struggling with mental health problems, as well as caring for your own mental health.  
It is available in a total of 11 different languages and is completely free for anyone.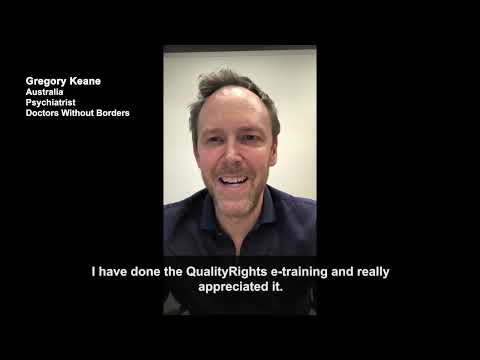 Read the full article by the World Health Organization here
Who Should Take this Course?
This online course is for anyone suffering from a mental health diagnosis, their family members, people in their support system, as well as all healthcare providers who take care of patients.
Elizabeth Iro, WHO Chief Nurse, recommends every nurse should take this course, stating, 
"This will go a long way in providing people you work with and care for with choice and information about treatment options; offering alternatives to seclusion and restraint; and promotion of recovery, hope, and community inclusion."
All nurses, and nursing students, completing this online course can receive 24 hours of International Continuing Nursing Education Credits.  This can be an excellent way to obtain the required continuing education that may be needed for your RN license removal in some states.
Why Was This Course Started?
This training program was developed as part of WHO's Quality Rights Initiative.  This initiative is being expanded all throughout the world, in 31 different countries.  
The WHO states that its quality rights program is helping to improve the care of those with mental health conditions, and promoting human rights for people with disabilities.  It focuses on promoting autonomy, choice, community inclusion, and recovery for individuals with mental health disorders.
Through this initiative, the WHO is supporting countries all over the world in the implementation of services, policies, and laws that line up with the international standards for human rights.
You can read more about the WHO Quality Rights Initiative here.
Yesterday @TheLancet commission launched a report on ending stigma & discrimination in #MentalHealth.@WHO has taken action already with the evidence-based #QualityRights e-training to eliminate stigma & promote inclusion. It's free and fun! Link here: https://t.co/H6z0rIV3A5 pic.twitter.com/LgR83hmNF0

— Michelle Funk (@MichelleFunk3) October 11, 2022
Why is a Course Like This Needed?
All nurses in all settings of patient care need to consider mental health an important and high-priority area of their nursing care delivery.
The WHO cites some reasons that this program is needed include reports of,
Abuse

Neglect

Mistreatment

Discrimination

Lack of support and resources available for those suffering from mental health conditions
This recent article discusses a study by Indiana University, finding that approximately 45% of people who go to the Emergency Room for medical care have other substance use and mental health problems as well, that are looked over and unaddressed.
There are also, unfortunately, other reports like these, of patients in mental health facilities being abused or neglected by staff and licensed care providers.
While this sort of continuing education is obviously important for nurses working on a psychiatric unit or in a mental health facility, it is just as important for PACU, pediatric, or cardiac nurses.  Mental health is a significant part of some patient's comorbidities and is an important part of nursing care plans.
The International Council of Nurses President, Dr. Pamela Cipriano, says: 
"Training nurses to better support the mental health and well-being of the people they care for can make an enormous difference to an individual's quality of life. It is very timely because we know that nurses everywhere suffered distress during the pandemic. I encourage nurses everywhere to take the time to complete this program for the good of their patients, and for their own sakes."
How to Take the Course
Signing up for this mental health training program is quick, easy, and completely free, for anyone.  You do not have to be a nurse or healthcare provider to enroll and take this course.
You can view an overview of the course, as well as a link to sign up for free here.  
Once you have signed up, you will be prompted to verify your email address and will receive an email with detailed instructions and informational videos about the course.
This training includes interactive online modules and provides online help and support to assist you if needed throughout the progress of the course.
You don't have to complete this course in one sitting and are permitted to log out and resume the course right where you left off.
Nurses providing patient care in any area can benefit from this type of training.  We can contribute positively to improving mental health care, by completing this course and others, staying up to date on the best quality practice and care for our patients.
It's also a reminder that taking care of our mental health is a priority as caregivers.  We can always use education when it comes to caring for ourselves, so we can ultimately be at our best as we do the valuable work of providing care to others.