Nurse Practitioner Career Guide
Being a nurse means you have a versatile career that offers many avenues for advancement. One such path is becoming a nurse practitioner. Because it's an Advanced Practice Registered Nurse (APRN) position, working as a nurse practitioner means a higher salary, more responsibility, and additional education requirements.
Find out more about how to become a nurse practitioner to decide if it's something you might want to pursue.
1. What exactly is a Nurse Practitioner (NP)?
Nurse Practitioners are APRNs who have additional responsibilities for administering patient care than RNs. NPs can prescribe medication, examine patients, diagnose illnesses, and provide treatment, much like physicians do. In fact, nurse practitioners have what's referred to as "full practice authority" in 20 states, meaning that they do not have to work under the supervision of a doctor. In the remaining states, however, while NPs still have more authority than RNs, they must have a medical doctor sign on certain patient care decisions.
Nevertheless, nurse practitioners are increasingly becoming integral to medical teams as more and more hospitals and healthcare facilities are utilizing their expertise. Their experience as working nurses gives them a unique approach to patient care, while their advanced studies qualify them to take on additional duties that are usually left to physicians. In fact, as reported by the Kaiser Family Foundation (KFF), it's estimated that NPs can provide 80-90 percent of the care that primary care physicians offer.
2. NP Career Outlook
Nursing is a fairly stable industry already, but becoming an NP can give you even more job security. KFF reports that the need for primary care is expected to rise over the next five years because of the aging population and other factors, and NPs are poised to meet this increasing demand, especially in underserved areas. Without nurse practitioners, there could end up being a shortage of highly skilled medical professionals since there simply won't be enough doctors to go around.
In fact, during the decade of 2014-2024, the BLS projects that nurse practitioner jobs will increase by 35 percent, which is much faster than most occupations. On top of that excellent job forecast, NPs also out-earn RNs by over $30,000 (median salary for registered nurses was $66,640 in May 2014, says the BLS). And, compared to an LPN's annual wages of $42,490, becoming an NP will more than double your earnings.
What's more is that even after you become an NP, additional specializations can drive salary up higher still, and invite even more career opportunities.
3. How to become an NP
In order to work as a nurse practitioner, you must first become a practicing RN. Here are the steps that you need to take in order to get to the NP level:
Become an RN, and keep your license in good standing.
If you don't already hold a BSN, enroll in and earn your Bachelor's in Nursing Science degree.
Enroll in an MSN program. These programs are intensive, and take a minimum of two years to complete. The simplest route to earning a master's degree is for RNs who already have their bachelor's degree in nursing. However, there are institutions that offer special bridge programs that help nurses who do not have bachelor's degrees, or hold them in a different field, to earn their advanced degree in nursing. These are called RN-to-MSN programs. You may also see such programs called ADN-to-MSN (which means associate degree in nursing to master's). Some institutions even offer Doctor of Nursing Practice (DNP) programs, which is the highest level of nursing education available. Once enrolled, be prepared to take in-depth coursework including anatomy, pharmacology, and other nursing-specific studies. In addition, most programs also require clinical rotation hours.
Earn your advanced practice nursing licensure in practical nursing. Exam and certification requirements vary from state to state.
Begin working as an NP. You can find work in hospitals, nursing homes, and other health care or medical facilities. Some NPs choose to take a step back from hands-on patient care to pursue managerial or administrative positions.
4. A Look at NP Careers
Nurse practitioner is a pretty general title from which many professionals move into specialized roles. Take a look at some of the best paying nurse practitioner jobs to see the array of career options available.
General Nurse Practitioner
This is the basic title you'll earn when you become an NP, giving you the ability to open an independent practice or work within a healthcare team. According to the Bureau of Labor Statistics, the average nurse practitioner salary was $97,990 as of the May 2014.
Certified Registered Nurse Anesthetists
NPs who become CRNAs can make a very healthy living, as this is one of the highest paying nursing specialties around. According to the BLS, Nurse Anesthetists earned a median salary of $153,780 as of May 2014. CRNAs are responsible for administering anesthesia to patients, which is a highly specialized skill. To perform these duties, you must earn a license from the American Association of Nurse Anesthetists (AANA).
Gerontological NP
If your passion is working with elderly patients, the Certified Gerontological Nurse Practitioner (CGNP) designation is for you. You'll learn how to administer health care to the aging, which comes with its own set of challenges. The median annual salary for this specialty is not readily available, but it's estimated to be somewhere in the mid-90s.
Psychiatric Nurse Practitioner
Sometimes called mental health NPs, a Psychiatric Nurse Practitioner performs many of the same functions as a psychiatrist would, including prescribing medication and diagnosing mental illnesses. According to PayScale, this NP specialty can earn you a median salary of $91,298.
Family Nurse Practitioner
Very similar to General NPs, family nurse practitioners earn an additional certification in family practice to become FNPs. These professionals usually work in medical offices, clinics, or hospitals, and earn an average of $85,435 per year, as per PayScale.
5. Professional Resources
If you're considering taking this nursing career leap, it's a good idea to take advantage of the resources and information offered by various national professional nursing associations. Some examples include:
AANP - American Association of Nurse Practitioners
AACN - American Association of Critical-Care Nurses
ANCC - American Nurses Credentialing Center
Each of these organizations share industry news, tools and advice to help you choose an appropriate program of study, information on accreditation, and more.
Becoming a nurse practitioner is a lot of work, but with that title comes a rewarding and lucrative career. If your goal is to take your RN career to the next level, look into becoming an NP.
---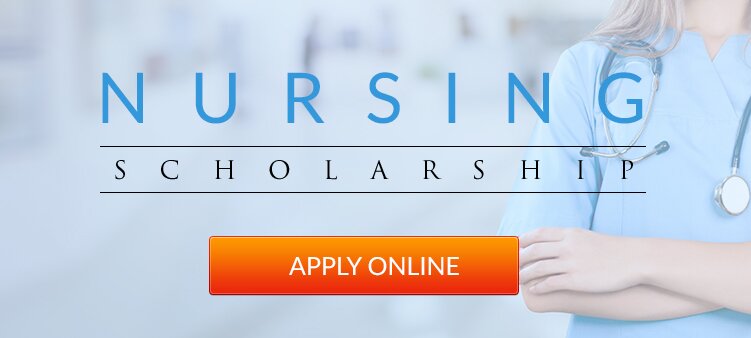 Healthcare Leaders Scholarship
Minimum Qualifications

Age: 17 years or older

GPA: 3.0 or higher

Enrollment status: Accepted to or currently attending a nursing or medical related program at an accredited institution.
Share This With Your Friends and Family!
The Healthcare Leaders Scholarship is offered to qualified applicants who are entering or currently pursuing an educational program related to nursing or medicine.
Interested applicants must submit a 600 to 1,000 word essay explaining what they hope to accomplish during their career in the medical field. Applications will be reviewed by the editorial staff at Nurse.org and selected annually on February 17th. Applications for this year's award are due before January 17th, 2017.
Applicants are encouraged to discuss one of the following topics in their essay:
Why are you motivated to study nursing or medicine? Talk about an experience that drives you to pursue a health care career.
What do you think is the biggest challenge facing nursing and health students today?
Talk about a personal achievement that shows your commitment to nursing or health care.
Application Process
Applicant shall submit all contact information as contained within the application:

name
address
phone number
email
date of birth
gender

Applicant shall submit proof of enrollment or acceptance to an accredited institution of learning. A photocopy of transcripts or acceptance letter is acceptable.
Applicant shall submit an essay of at least 500 words but no more than 1000 words explaining what they hope to accomplish in the medical field. The essay should describe how the applicant will impact the lives of others with the education and knowledge they acquire while in medical training. The applicant should also include why they should be selected to receive the scholarship funds.
Selection
Applications will be reviewed by a panel. The winner will be selected based on the criteria set forth in the requirements section of this document.
Once the winner is decided and notified of the award, he/she will receive a mailed 1099-MISC tax form and the check will be delivered to their address. The winner of the scholarship award will be fully responsible for the taxes incurred from receiving the award.
Contact Info: Reach us by email at scholarships@nurse.org.