Baby Nurse's Online Class Goes Viral - 7 Infant Sleep Hacks That Really Work
Have you ever been at work and said to yourself, "Someone should really come up with a solution for this?" Have you ever designed, developed, or introduced a new process to your unit? Most nurses are innovative. We find ways to make things happen. We create solutions to problems. We find ways to make others' lives easier. We are truly game-changers, entrepreneurs, and thought-leaders. 
Cara Dumaplin — a former Neonatal, Labor and Delivery, and OB nurse — is a perfect example of this ingenuity. She's taken her nursing experience, love for babies, and sleep and has created her very own empire — Taking Cara Babies.
Instagram @takingcarababies
From Tragedy to Nursing
PW: Tell us about your nursing journey. Why did you decide to become a nurse?
CD: When my high-school prom date fell asleep at the wheel, the motor vehicle crash fractured my vertebrae. I spent the rest of the school year flat on my back in a hospital bed. While on that pediatric floor, the love and care of nurses changed my life. They cared for me when I was hurting and vulnerable. I walked out of that hospital wearing a brace and knowing in my heart that I also wanted to change lives through the nursing profession. 
After nursing school, I started in the Neonatal ICU. Caring for the littlest humans, while educating and providing hope for new parents, was the perfect way to enter this profession. After five years, I cross-trained over to Labor and Delivery. I met my husband (who happens to be a pediatrician) while working in that hospital. After the birth of our fourth child, 12-hour shifts became increasingly difficult, so I decided to trade the delivery room for a position at an OB office. 
Instagram @takingcarababies
From Neonatal Nurse to Baby Sleep Expert  
PW: What was your ah-ha moment? That moment you decided to start your business? At this point, how long had you been a nurse?
CD: One particular morning, while working at the OB office, I comforted three new moms who cried in utter exhaustion during their postpartum visits. I could totally relate because lack of sleep was our biggest challenge as new parents. If getting babies to sleep was hard for us (a neonatal nurse and a pediatrician), it only made sense that other parents would struggle too. 
The ten years prior to working at the OB office, I cared for babies in the hospital and my own babies at home. In those years, I spent so much time studying evidence-based research in the area of infant sleep. Between struggles with my firstborn and a natural fascination with sleep, I truly became a dedicated student of sleep science. In my circle of friends — and their friends — I became the go-to resource for baby sleep help. My experience with babies and years of research gave me the chance to help so many families.
Back in the OB office, as I held the hand of yet another crying new mom, I knew I had the tools to help change her life. I knew babies. I knew baby sleep. It was time to put the two together to help parents on a bigger scale. This was the birth of Taking Cara Babies.
Instagram @takingcarababies
About Taking Cara Babies 
PW:  Can you tell us about Taking Cara Babies?
CD: Taking Cara Babies is now a team of 16 professionals who unite with one mission in mind: encourage, educate, and empower parents and families. With over a half million followers on social media, our message is being heard.
We help parents, worldwide, by handing them the tools to get their little ones sleeping through
Online classes
Phone consults
Email support
Social media
Blogs
Each resource meets babies where they are developmentally and gives parents a step-by-step plan to progress in their sleep journey.
Although online classes help reach parents all across the globe, I still love hands-on patient care. Once a month in Phoenix, Arizona, I teach a newborn class called Will I Ever Sleep Again? This in-person version of our online class teaches new parents how to,
Calm a fussy baby
Read sleepy cues,
Lay a healthy sleep foundation
Love the newborn stage
It gives new parents the tools to confidently care for their new baby without trepidation, guilt, or shame. Together with my team, I am destroying the myth that sleep deprivation is a badge of honor for new parents. 
PW: How long did you continue to work, as a nurse, before going into entrepreneurship full time?
CD: I'm still working as a nurse — with 20 years of experience. I may not be in the hospital or office setting, but I am educating parents and handing them the skills to lead their healthiest life. This is the role of a nurse and my favorite part of our profession. 
PW: What need does your business fulfill within the healthcare system?
CD: Through education, Taking Cara Babies is helping new families improve sleep. As a nurse, I know that this has truly far-reaching implications in our healthcare system. Healthy sleep improves outcomes for children and their parents in physical, mental, and emotional health. 
Instagram @takingcarababies
Advice to other nurses who want to start a business
PW: What advice do you have for other nurses who want to start their own business?
CD: I never set out to own a business, but I was always willing to take one more step to help and serve. I simply saw a need and had a passion to fulfill it. I saw parents struggle, so I researched. I knew I could help, so I showed up. Over time, the business grew in ways I never could have imagined. 
So my best advice? Love the patient right in front of you like he/she is the only patient you've ever had. Then, ask yourself, "What is it that I'm passionate about, and how can I use that to serve my patients?" 
Oh, and create an Instagram account!
Want to find out more about Cara?
Website: www.TakingCaraBabies.com 
Instagram: @takingcarababies
Facebook: Taking Cara Babies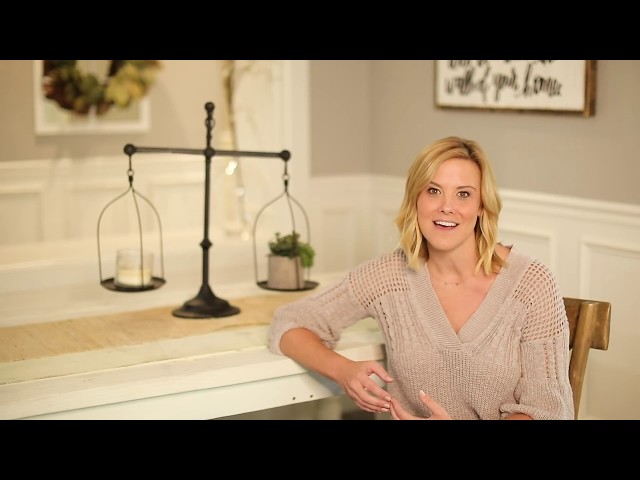 Portia Wofford is a nurse, content strategist, healthcare writer, entrepreneur, and nano-influencer. Chosen as a brand ambassador or collaborative partner for various organizations, Wofford strives to empower nurses by offering nurses resources for development--while helping healthcare organizations and entrepreneurs create engaging content. Follow her on Instagram and Twitter for her latest.